View, Export and Visualize Your Data
HoursTrackerCloud.com has been designed from the ground up to work well on any device. Using either your desktop or mobile browser, you can now leverage your data like never before. See your data more clearly with charts which can be filtered by date range and grouped similarly to HoursTracker. And with CSV export capability, you can share your data with others or import it into other systems.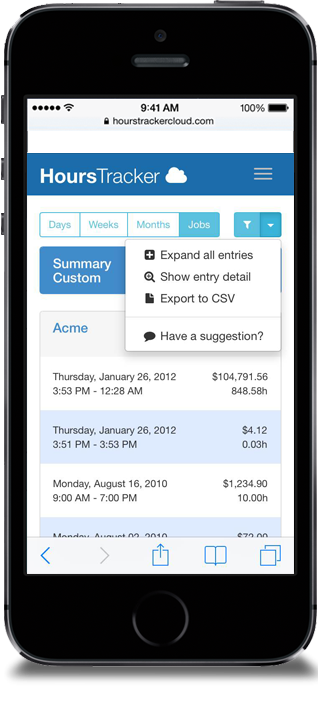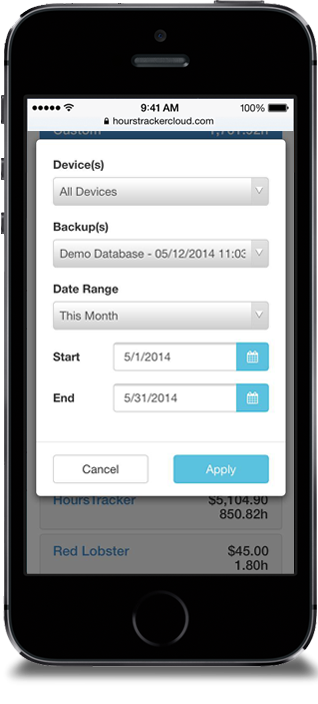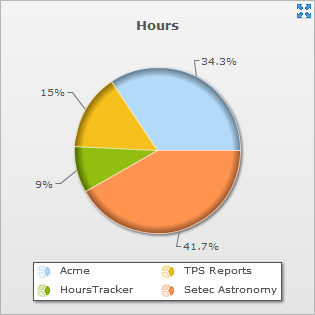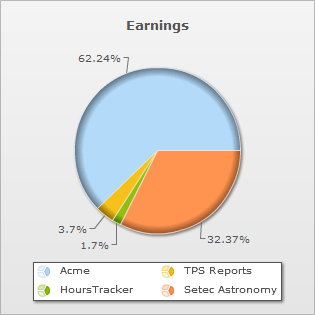 Gain Peace Of Mind With Automatic Backups
HoursTracker automatically uploads backups silently and securely in the background while you focus on tracking your time. HoursTracker Cloud employs a robust backup strategy, enabling you to restore from multiple backups. We keep your automatic backups list groomed so you don't have to. Automatic backups age out after a month.
Manage Your Data Your Way
In addition to automatic backups, you have the ability to create manual backups whenever you want. With a Cloud Subscription, you can store up to 10 manual backups in addition to your automatic backups. Once all 10 slots are in use, your next manual backup will replace the oldest manual backup. All manual backups are retained until you overwrite them.
Access Your Data On Any Device
Sharing your data across all of your devices is easy. Create a manual backup or let HoursTracker create an automatic one for you. Then, using another device, simply restore any backup available in the cloud.
Pick The Plan That Works Best For You
Cloud Subscriptions are available via in-app purchase in monthly or annual durations. Annual Cloud Subscriptions are offered at a significant discount to the already affordable monthly rate. Subscriptions must be manually renewed to be maintained. HoursTracker will remind you when your Cloud Subscription is about to expire. You may extend your subscription at any time and can view your subscription history by visiting HoursTrackerCloud.com.